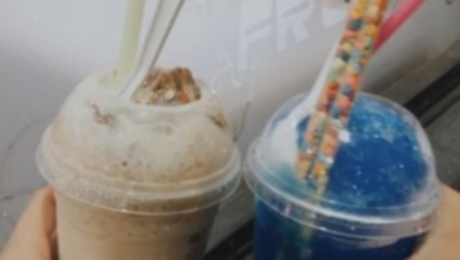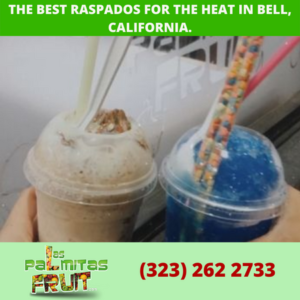 Are you looking for a refreshing and delicious shaved ice? Las Palmitas Fruit is the best spot for this shaved ice treat.
Las Palmitas Fruit makes their raspados with fresh fruits and their flavorings are all made from scratch.
The result is a refreshing and delicious treat that is perfect for a hot day. In addition to their excellent raspados, Las Palmitas Fruit also offers a variety of other fruits, juices, and snacks.
The raspados here are made with fresh fruit and always topped with just the right amount of sweetness.
Whether you're in the mood for a classic strawberry raspado or something more exotic, we are the place to go.
What is a raspado and why are they so delicious?
A raspado is a type of shaved ice that is popular in Latin American countries. Raspados are refreshing and can be made with any type of fruit syrup. (more…)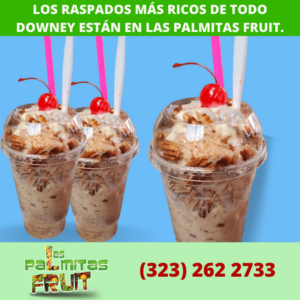 ¿Buscas refrescarte con un rico y frío raspado en Downey?
En Las Palmitas Fruit, nos enorgullecemos de servir este clásico favorito en una variedad de deliciosos sabores.
Ya sea que prefiera algo dulce o ácido, tenemos un sabor que tentará sus papilas gustativas.
Nuestros raspados se elaboran con los mejores ingredientes y no contienen sabores ni colores artificiales. Es un delicioso y saludable manjar perfecto para calmar la sed en un día caluroso.
Y cómo utilizamos todos los ingredientes naturales, puedes sentirte bien al disfrutar de nuestros raspados.
Así que la próxima vez que busque una bebida fresca y refrescante en un día caluroso, ¡asegúrese de probar uno de nuestros fríos raspados en esta maravillosa ciudad!
¿Cómo elaboramos los mejores raspados en nuestra tienda?
Un raspado, también conocido como cono de nieve, es una popular delicia congelada hecha con hielo raspado. (more…)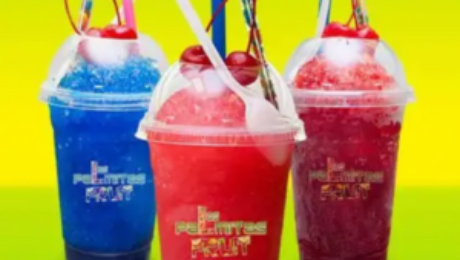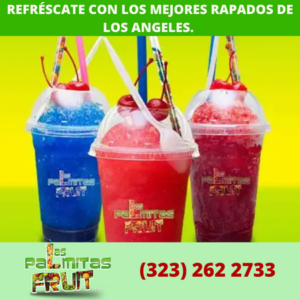 En una ciudad tan calurosa como Los Ángeles, es importante mantenerse fresco e hidratado.
¿Y qué mejor manera de hacerlo que con un delicioso hielo raspado de Las Palmitas Fruit?
Situado en el corazón de Los Ángeles, Las Palmitas Fruit tiene uno de los mejores raspados de la ciudad.
Elaborados con frutas frescas y hielo, nuestros raspados son un éxito en un día caluroso.
Además, ofrecemos una gran variedad de sabores para elegir, así que seguro que encuentras uno que te guste.
Así que la próxima vez que busques un snack, asegúrate de ir a Las Palmitas Fruit para disfrutar de los mejores raspados de Los Ángeles.
¿Qué tipos de raspados y sabores te ofrecemos?
Aquí en Las Palmitas Fruit, ofrecemos una variedad de sabores de raspado para satisfacer su gusto por lo dulce. Ya sea que te guste el raspado simple o lleno de sabor, lo tenemos para ti y tu familia. (more…)