Saturday, 29 October 2022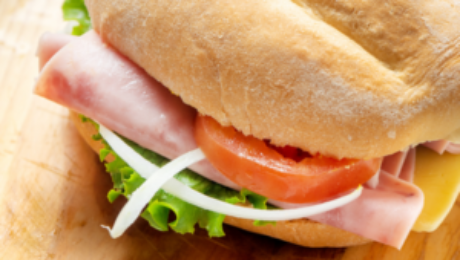 Las Palmitas Fruit
(310) 513 1270
Are you looking for the tastiest tortas near Carson? One of the best places to get a torta is at Las Palmitas Fruit!
Las Palmitas Fruit is a local favorite for fresh Mexican food, and their tortas are definitely a highlight.
Perfect for a quick lunch or snack, these sandwiches are made with tender meats, crisp veggies, and plenty of flavor.
The best part is that they're affordably priced, so you can enjoy as many as you like.
Whether you're in the mood for a chicken torta with avocado or a beef torta with refried beans, we have something to suit your taste.
Where to find the best tortas in California?
When it comes to Mexican cuisine, there are few things more iconic than tacos.
A staple of street food vendors, taquerias, and Mexican restaurants across the country, the torta is a popular sandwich made with a variety of meats, cheeses, and vegetables.
Las Palmitas Fruit is one of the best places to enjoy a torta.
Our team uses only the freshest ingredients, and each sandwich is made to order.
The menu features a variety of traditional tortas, including the Cubana, which is served with ham, pork, bacon, and cheese.
For something a little different, try the Mulitas, which features tamales and meat.
No matter what you order, you're sure to enjoy an authentic taste of Mexico at Las Palmitas Fruit.
What ingredients can you choose for your delicious torta?
A torta is a Mexican dish that can be made with a variety of different ingredients.
These Mexican sandwiches can be filled with nearly any combination of meats, cheeses, vegetables, and condiments, making them a perfect option for breakfast, lunch, or dinner.
The most common type of torta is the torta, which is made with beef. However, there are many different ways to customize your torta:
Chicken: A popular option for those who want a lighter sandwich.
Pork: A juicy, flavorful option.
Beef: The classic torta filling that is both filling and satisfying.
Ham: A salty, savory option that pairs well with cheese.
Turkey: A leaner option that is perfect for those watching their calories.
Milanesa: A breaded and fried meat option that is crispy and delicious.
The possibilities are endless when it comes to choosing ingredients for your torta. But the result will be a delicious and satisfying meal.
And while there are endless possibilities when it comes to fillings, there are a few key ingredients that every torta should have:
Bolillo bread: This roll works well, as they are both soft and sturdy enough to hold all of the ingredients without falling apart.
Tomatoes: Fresh diced tomatoes add a pop of flavor and color.
Avocado: A must-have ingredient in any Mexican dish, avocado adds creaminess and richness to the sandwich.
Jalapeños: Spicy and flavorful, jalapeños add a kick of heat.
Lettuce: A fresh and crunchy addition that helps balance out the flavors.
Cheese: Choose either a mild cheddar or a more robust cheese.
Onion: A classic sandwich ingredient that can be diced or thinly sliced.
And more!
With just a few simple ingredients, we can create a delicious sandwich that's sure to please you.
What are tortas? Why are they so delicious?
A torta is a type of Mexican sandwich that is usually served on a telera or bolillo, a round white bread roll.
The torta was first created in the city of Toluca, and it quickly became popular throughout Mexico.
One of the things that makes tortas so delicious is the contrast between the crispy bread and the creamy fillings.
The bread is then filled with a variety of meats, cheeses, vegetables, and sauces. While there are many different variations of the torta, one thing that remains constant is the deliciousness of this handheld meal.
The combination of crispy bread, savory fillings, and zesty sauces makes for a truly irresistible sandwich.
Moreover, the torta is surprisingly versatile and can be enjoyed for breakfast, lunch, or dinner. In short, it's no wonder that the torta has become one of Mexico's most iconic dishes.
So next time you're looking for a delicious and satisfying meal, be sure to give the torta a try!
Don't miss it and taste the most delicious tortas at Las Palmitas Fruit!
Las Palmitas Fruit is a must-try for anyone visiting the area. The tortas are absolutely deliciousª
The staff is always so friendly and accommodating, and they make sure that you're getting exactly what you want.
The tortas are fresh and made to order, and they're huge! We offer the best Mexican food in all of our locations, including Downey, Carson, Bell, and Los Angeles.
Call us at (310) 513 1270 to make an order or visit us at 2645 E Carson St, Carson, CA 90810
Las Palmitas Fruit is definitely the best place in town for tortas, so don't miss it!