Wednesday, 21 September 2022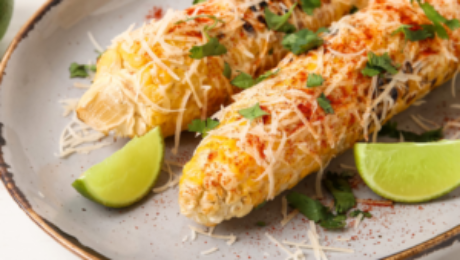 Las Palmitas Fruit
(323) 262 2733
Si buscas el elote más delicioso de la zona, debes ir a Las Palmitas Fruit en Los Ángeles, California.
El maíz está fresco y siempre es absolutamente dulce y sabroso.
No importa cómo te guste el maíz – cocido o asado – seguro que lo disfrutarás cuando venga de Las Palmitas Fruit.
Además, los precios son económicos, por lo que puedes comer todo lo que quieras.
Así que la próxima vez que tengas ganas de comer un delicioso maíz, asegúrate de ir a nuestra sucursal en Los Ángeles.
¿Qué tipo de elotes ofrecemos?
En Las Palmitas Fruit, nos enorgullecemos de ofrecer sólo el maíz más fresco y de mayor calidad.
Nuestro maíz dulce se recoge en su punto óptimo de maduración y se cocina inmediatamente para conservar su dulzura natural.
Por ello, te ofrecemos más de un tipo de elote:
– Elote asado: El maíz se tuesta a fuego abierto, lo que le da un sabor ligeramente ahumado.
– Elote cocido: El maíz se hierve en agua para conservar su dulzura.
No importa el tipo de maíz que prefieras, seguro que lo encuentras con nosotros en cualquiera de nuestras sucursales en Los Angeles, Carson, Bell, y Downey.
¿Por qué nuestros elotes son los mejores de toda California?
Hay muchas razones por las que nuestros granos de maíz son los mejores de California.
El maíz es de gran calidad.
El maíz es cultivado en un suelo rico y fértil repleto de nutrientes. Esto garantiza que nuestro maíz sea saludable y esté lleno de sabor.
Seleccionamos los mejores ingredientes
Sólo utilizamos los mejores ingredientes en nuestros productos, por lo que puede estar seguro de que está recibiendo el maíz más sabroso posible.
Nuestro maíz está siempre fresco porque lo cosechamos a diario. Esto significa que nunca tendrá que preocuparse por comer maíz rancio.
Cocinamos nuestro maíz en el momento para que pueda disfrutarlo recién hecho. Esto significa que siempre está caliente y fresco cuando lo comes.
Ofrecemos los mejores sabores.
Ofrecemos una variedad de sabores para que pueda encontrar el perfecto para su gusto. Desde el dulce hasta el salado, tenemos algo para todos.
Si está buscando el elote más sabroso, ¡no busque más allá de Las Palmitas Fruit!
¿Cómo hacemos que nuestro elote sea el más delicioso?
El elote es una de las comidas más populares en México, siendo una excelente opción para merendar en una tarde de verano.
Nuestro elote lo preparamos con los ingredientes más frescos, deliciosos y de la mejor calidad para garantizar tu felicidad al comerlo.
Los elotes son perfectos para cualquier ocasión y para todos los integrantes de la familia.
Ya sea una reunión familiar o de amigos, no dudes en probar alguna comida de nuestro menú.
Cuando se trata de esquites, hay unos cuantos ingredientes clave que realmente hacen que el plato sea un éxito y por eso los seleccionamos.
Maíz: Lo primero y más importante es el maíz fresco y dulce. Los granos deben ser gordos y jugosos, y la mazorca debe estar tierna pero no blanda.
Queso: Un buen queso para fundir, como el cortijo, añadirá cremosidad y cuerpo al plato.
Chile en polvo: Un poco de picante ayuda a equilibrar la dulzura del maíz y hace que el perfil de sabor sea más complejo.
Jugo de limón: Un chorrito de zumo de lima fresco anima los sabores y añade un toque de acidez.
Estos son los ingredientes que utilizamos para que nuestro maíz sea una explosión de sabor. ¡Pásate por Las Palmitas Fruit hoy mismo y pruébalo tú mismo!
¡Ven y disfruta del sabor de México hoy mismo!
¿Buscas un sabor delicioso y auténtico de México? ¡Entonces dirígete a Las Palmitas Fruit!
Nos especializamos en batidos de frutas frescas, tacos callejeros mexicanos y aguas frescas hechas a mano.
Nuestro menú está repleto de todos tus sabores favoritos, así que seguro que encuentras algo que te guste. Y nuestro amable personal está siempre a mano para ayudarte a pedir.
Así que venga a visitarnos hoy mismo para disfrutar de un sabor de México que le encantará. Nuestro horario es desde las 6:00 am a 9:00 pm.
Puedes encontrarnos en:
3691 E 3rd St, Los Angeles, CA 90063, United States
3425 E 1st St, Los Angeles, CA 90063, United States
También nos puedes llamar al (323) 262 2733 para reservar tu pedido.
¡Visítanos!
Thursday, 15 September 2022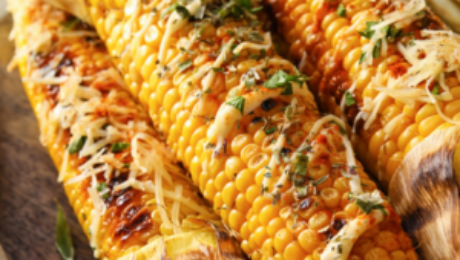 Las Palmitas Fruit
(323) 262 2733
Are you looking for the best and most delicious elotes in California? Las Palmitas Fruit is the place to get juicy elotes in Los Angeles, California.
Elotes are a traditional Mexican street food made with grilled corn on the cob that is smothered in mayonnaise, cheese, chili powder, and lime juice.
The result is a sweet, savory, spicy, and tangy treat that is absolutely irresistible.
Las Palmitas Fruit's elotes are made fresh to order and are sure to leave you wanting more.
So next time you're in Los Angeles, make sure to swing by Las Palmitas Fruit for an unforgettable taste of Mexico.
Las Palmitas Fruit – The best elote in town.
There's nothing like a ripe, juicy piece of fruit to hit the spot on a hot summer day. And when it comes to finding the best fruit in town, there's no better place to look than Las Palmitas Fruit.
This local Mexican restaurant has been a favorite in Los Angeles for years, and it's alway sa go-to spot for a delicious elote.
The fruits and vegetables here are always fresh and expertly prepared, and the elote is no exception.
Made with sweet corn, creamy mayonnaise, and tangy Cotija cheese, this dish is absolutely heavenly.
The toppings are generous and flavorful, with just the right amount of spice. Whether you like your elote traditional or with a twist, Las Palmitas Fruit is the place to go.
Plus, the service is always friendly, and the prices are unbeatable.
So if you're ever in the mood for some delicious elote, be sure to visit us.
What ingredients make elotes so good?
When it comes to elotes, it's all about the right balance of flavors. Sweet, salty, spicy, and creamy all come together to create a truly irresistible dish.
Thanks to its simple ingredients and easy preparation, elotes is fast becoming one of America's favorite snacks.
That's why we choose the best, fresh, and high-quality ingredients to create amazing flavors on our plates. This includes:
Corn: The key ingredient is fresh corn, which is boiled until tender and then grilled to perfection.
Chili: A sprinkle of chili powder adds a touch of heat.
Mayonnaise: It gives a rich, creamy flavor.
Lime juice: A squeeze of lime juice rounds out the flavors and gives the elotes a bright, acidic kick.
Cotija cheese: This salty cheese is the perfect finishing touch.
Ultimately, it is this perfect balance of flavors that makes elotes so addictively good.
What are some of the different ways to enjoy elotes?
Las Palmitas Fruit offers a a delicious and refreshing elote that can be enjoyed in many different ways:
Roasted elote: The corn is roasted over an open flame, giving it a smoky flavor.
Traditional elote: This version is boiled and then grilled, resulting in a sweeter flavor.
No matter how you choose to enjoy it, Las Palmitas Fruit is sure to delight your taste buds.
What are elotes and why are they so popular?
Elotes are a type of Mexican street food that typically consists of grilled corn on the cob topped with a variety of sauces and spices.
The word elote is derived from the Nahuatl word for corn, and the dish is thought to have originated in the central valley of Mexico.
Elotes can be served either on a stick or in a cup, and they are often garnished with lime, chili powder, and cotija cheese.
While elotes are commonly found in Mexican markets and street stalls, they have become increasingly popular in the United States in recent years.
But what are the reasons? Let us tell you!
The sweetness of the corn is complemented by the tangy sauce and the spice of the chili powder, creating a perfect balance of flavors.
The creaminess of the sauce also helps to temper the heat of the chili powder, making elotes suitable for all palates.
They're easy to find and affordable.
In addition to being delicious, elotes are also relatively inexpensive and easy to find, which has helped to make them one of the most popular street foods in The United States.
Whether you enjoy them on a hot summer day or as part of a festive holiday celebration, there's no denying that elotes are a delicious treat.
Come and experience the true flavor of Mexico in Las Palmitas Fruits!
At Las Palmitas Fruits, we strive to provide our customers with the true flavor of Mexico.
We only use the freshest fruits and vegetables in our cherished recipes, which have been passed down through generations.
Our friendly staff is always on hand to provide advice and recommendations. And, of course, we have a wide selection of delicious Mexican snacks and drinks for you to enjoy.
Visit us at:
3691 E 3rd St, Los Angeles, CA 90063, United States
3425 E 1st St, Los Angeles, CA 90063, United States
We are open from 06:00 am to 09:00 pm in any of our locations, including in Downey, Bell, and Carson.
Call us at (323) 262 2733 for more information or to make an order!