Sunday, 18 September 2022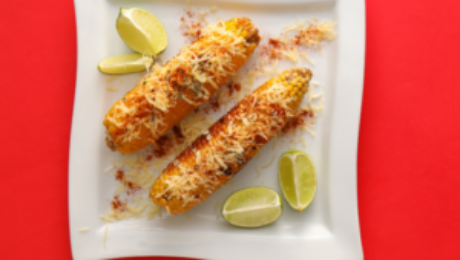 Las Palmitas Fruit
(562) 928-0352
¿Tienes antojos de un rico y jugoso elote en Downey pero no sabes a donde ir? ¡Ven a Las Palmitas Fruit y prueba los mejores elotes de toda California!
Los elotes son una comida callejera tradicional mexicana hecha con mazorcas de maíz asadas y bañadas en mayonesa, queso, chile en polvo y zumo de lima.
El resultado es una delicia dulce, sabrosa, picante y ácida absolutamente irresistible.
En Las Palmitas Fruit, hacemos nuestros elotes frescos por encargo y los cubrimos con generosas porciones de ingredientes.
Nuestro ingrediente secreto es el amor – hacemos cada elote con cuidado y atención para asegurar que sea perfecto para nuestros clientes.
Así que la próxima vez que esté en Downey, asegúrese de pasar por nuestros restaurantes para disfrutar de un sabor inolvidable de México.
¿Por qué deberías probar los elotes de Las Palmitas Fruit?
El elote de Las Palmitas Fruit es el mejor de toda California.
Los granos dulces y jugosos son un complemento perfecto para cualquier comida, y se pueden asar, hervir o comer directamente de la mazorca.
Hay varias razones por las que nuestro elote es reconocido en todas nuestras sucursales y es de los más pedidos del menú.
El dulzor natural del maíz se combina perfectamente con la jugosa fruta, creando un delicioso perfil de sabor adictivo e irresistible.
Los granos son agradables y suaves, pero siguen siendo un poco crujientes, lo que los convierte en una opción perfecta para picar.
El maíz es una buena fuente de fibra, vitaminas y minerales, por lo que puedes sentirte bien al disfrutarlo como merienda.
Tanto si buscas un snack rápido como si quieres incluir el maíz en una comida, el maíz de Las Palmitas Fruit es siempre una buena opción.
Además, queda perfecto en cualquier temporada del año.
Este plato es uno de los favoritos de nuestros clientes, ¡y estamos seguros de que usted también lo disfrutará!
¿Qué tipo de elotes te ofrecemos?
En Las Palmitas Fruit, sólo utilizamos el maíz más fresco y dulce para nuestros elotes. Creemos que esta es la clave para crear un plato delicioso y único.
El tipo de maíz que utilizamos es importante, pero también lo son los aderezos. Utilizamos una mezcla especial de mayonesa, queso, chile en polvo y zumo de lima para dar a nuestros elotes su sabor característico.
Esta combinación de ingredientes da como resultado una delicia dulce, sabrosa, picante y ácida que es absolutamente adictiva.
Y para sentir el gran sazón, te ofrecemos dos tipos de elotes para satisfacer tu antojo:
Elote asado: Nuestro maíz asado se cocina a la perfección y luego se cubre con nuestra deliciosa mezcla de condimentos.
Elote hervido: Nuestro maíz hervido se cuece a fuego lento en agua hasta que esté tierno y luego se cubre con nuestros deliciosos aderezos.
Ambas opciones son igual de deliciosas, así que depende de ti elegir tu favorita
No importa qué tipo de maíz elija, le garantizamos que le encantará. ¡Ven a Las Palmitas Fruit hoy mismo y prueba el mejor maíz de toda California!
¿Tienes curiosidad por saber cómo se hacen nuestros elotes?
En Las Palmitas Fruit, creemos que una buena comida comienza con ingredientes frescos. Por eso sólo utilizamos las mejores frutas y verduras en nuestra mazorca de maíz.
Empezamos eligiendo sólo las mazorcas más frescas, que son desgranadas y limpiadas.
A continuación, remojamos el maíz en agua para que se cocine de manera uniforme.
Una vez listo, colocamos las mazorcas en la parrilla, dándoles la vuelta con frecuencia para evitar que se quemen.
Añadimos una cucharada de mayonesa, queso, chile en polvo y zumo de lima.
El resultado es una delicia dulce, sabrosa, picante y ácida que es absolutamente irresistible. Así que si alguna vez estás en la zona, asegúrate de pasar por aquí y probar nuestros famosos elotes.
Sabor mexicano en Downey – Las Palmitas Fruit
Las Palmitas Fruit es un restaurante local mexicano que ofrece una gran variedad de comidas tradicionales, incluyendo esquites, tamales, tacos, raspados, y mucho más.
Lo que nos diferencia de otros puestos de comida mexicana es nuestro compromiso con la calidad y el sabor.
Sólo utilizamos los mejores y más frescos ingredientes en todos nuestros platos, por eso nuestro maíz en mazorca es tan popular.
Visítanos en 8027 Florence Ave, Downey, CA 90240 o llámanos al (562) 928-0352 para reservar tu pedido de elotes.
¡Te esperamos de 6:00 am a 9:00 pm!
Thursday, 15 September 2022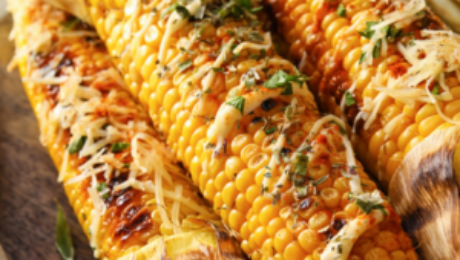 Las Palmitas Fruit
(323) 262 2733
Are you looking for the best and most delicious elotes in California? Las Palmitas Fruit is the place to get juicy elotes in Los Angeles, California.
Elotes are a traditional Mexican street food made with grilled corn on the cob that is smothered in mayonnaise, cheese, chili powder, and lime juice.
The result is a sweet, savory, spicy, and tangy treat that is absolutely irresistible.
Las Palmitas Fruit's elotes are made fresh to order and are sure to leave you wanting more.
So next time you're in Los Angeles, make sure to swing by Las Palmitas Fruit for an unforgettable taste of Mexico.
Las Palmitas Fruit – The best elote in town.
There's nothing like a ripe, juicy piece of fruit to hit the spot on a hot summer day. And when it comes to finding the best fruit in town, there's no better place to look than Las Palmitas Fruit.
This local Mexican restaurant has been a favorite in Los Angeles for years, and it's alway sa go-to spot for a delicious elote.
The fruits and vegetables here are always fresh and expertly prepared, and the elote is no exception.
Made with sweet corn, creamy mayonnaise, and tangy Cotija cheese, this dish is absolutely heavenly.
The toppings are generous and flavorful, with just the right amount of spice. Whether you like your elote traditional or with a twist, Las Palmitas Fruit is the place to go.
Plus, the service is always friendly, and the prices are unbeatable.
So if you're ever in the mood for some delicious elote, be sure to visit us.
What ingredients make elotes so good?
When it comes to elotes, it's all about the right balance of flavors. Sweet, salty, spicy, and creamy all come together to create a truly irresistible dish.
Thanks to its simple ingredients and easy preparation, elotes is fast becoming one of America's favorite snacks.
That's why we choose the best, fresh, and high-quality ingredients to create amazing flavors on our plates. This includes:
Corn: The key ingredient is fresh corn, which is boiled until tender and then grilled to perfection.
Chili: A sprinkle of chili powder adds a touch of heat.
Mayonnaise: It gives a rich, creamy flavor.
Lime juice: A squeeze of lime juice rounds out the flavors and gives the elotes a bright, acidic kick.
Cotija cheese: This salty cheese is the perfect finishing touch.
Ultimately, it is this perfect balance of flavors that makes elotes so addictively good.
What are some of the different ways to enjoy elotes?
Las Palmitas Fruit offers a a delicious and refreshing elote that can be enjoyed in many different ways:
Roasted elote: The corn is roasted over an open flame, giving it a smoky flavor.
Traditional elote: This version is boiled and then grilled, resulting in a sweeter flavor.
No matter how you choose to enjoy it, Las Palmitas Fruit is sure to delight your taste buds.
What are elotes and why are they so popular?
Elotes are a type of Mexican street food that typically consists of grilled corn on the cob topped with a variety of sauces and spices.
The word elote is derived from the Nahuatl word for corn, and the dish is thought to have originated in the central valley of Mexico.
Elotes can be served either on a stick or in a cup, and they are often garnished with lime, chili powder, and cotija cheese.
While elotes are commonly found in Mexican markets and street stalls, they have become increasingly popular in the United States in recent years.
But what are the reasons? Let us tell you!
The sweetness of the corn is complemented by the tangy sauce and the spice of the chili powder, creating a perfect balance of flavors.
The creaminess of the sauce also helps to temper the heat of the chili powder, making elotes suitable for all palates.
They're easy to find and affordable.
In addition to being delicious, elotes are also relatively inexpensive and easy to find, which has helped to make them one of the most popular street foods in The United States.
Whether you enjoy them on a hot summer day or as part of a festive holiday celebration, there's no denying that elotes are a delicious treat.
Come and experience the true flavor of Mexico in Las Palmitas Fruits!
At Las Palmitas Fruits, we strive to provide our customers with the true flavor of Mexico.
We only use the freshest fruits and vegetables in our cherished recipes, which have been passed down through generations.
Our friendly staff is always on hand to provide advice and recommendations. And, of course, we have a wide selection of delicious Mexican snacks and drinks for you to enjoy.
Visit us at:
3691 E 3rd St, Los Angeles, CA 90063, United States
3425 E 1st St, Los Angeles, CA 90063, United States
We are open from 06:00 am to 09:00 pm in any of our locations, including in Downey, Bell, and Carson.
Call us at (323) 262 2733 for more information or to make an order!